Chelsee Pettit is the founder of aaniin. Courtesy: Chelsee Pettit
Chelsee Pettit is the founder of aaniin, a "department store concept" located in Toronto's Stackt Market, that only sells pieces created by Indigenous vendors and artists.
In an interview with Now Toronto, Pettit explained the inspiration behind aaniin, and why this venture is so important.
An Anishinaabe member of Aamjiwnaang First Nations, Pettit shared that it was a T-shirt she saw someone wearing one day in downtown Toronto that inspired her to create aaniin.
"I wasn't purposely trying to make a business. I was just walking down the street in downtown Toronto one day and I thought I saw someone wearing syllabics on their clothing. Syllabics are an Indigenous writing source that many Indigenous communities across Canada and North America use."
Pettit explained that what she thought were syllabics turned out to be just a simple triangle, but it gave her an idea.
"Before that moment, I felt so seen and so included in downtown Toronto. When that wasn't what I thought it was I was super bummed out but I basically jumped into action and wanted to create that experience for other Indigenous people in the city."
"So annin started as an Indigenous streetwear brand in June 2021. We quickly started to grow last April, which led me to want to create an Indigenous department store concept at Stackt Market."
Pettit explained that they started with ten different vendors, moving into a space in the market in May 2022. The founder shared that they continued to grow, soon outgrowing their space in the market.
"Now we're reopening as a much larger space, [in] the largest space at Stackt on June 10."
The store now carries products from five artists and 30 vendors, including Cheekbone Beauty, Lesley Hampton, Luke Swinson, Ocean Kiana, and Running Fox Beads.
With a vision of one day becoming a full-blown department store chain, with stores in malls across the country, annin is currently what Pettit calls a "department store concept."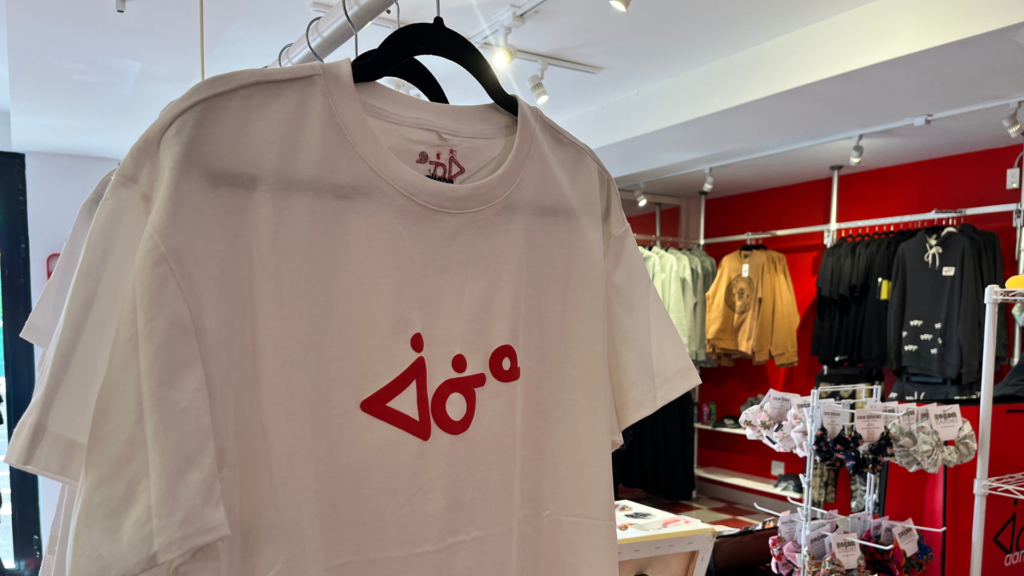 "I say department store concept even though we're not there yet, but that's what I'm trying to accomplish long-term. I want to be in major malls across Canada."
"I really aim to reclaim the Indigenous economy through fashion and commerce and I believe a good way of doing that is by us having accountability and full ownership of what that sales platform looks like instead of going into third-party department stores," Pettit explained, adding that it's a work in progress.
For Pettit, the most rewarding part of this venture has been the experience of working with all of the different artists and vendors in the space. The founder explained that she would not be able to do this without the vendors whose products are featured in aaniin.
"People come up to me and ask 'Should I start a store?' and I'm like 'No,' because it's not worth it when you're on your own. For me, that's what Indigenous business is. Our values are collaboration, community, and connection so if I don't have all three of those components I feel like I'm incomplete."
She also shared some words of inspiration for other people looking to begin their own companies.
"I always tell people to just start. If you don't start then you're never going to know how to learn from your failures. So the best way to do it is to not over plan, to just get started, because even if you do fail you've learned so much and now you can take that and put it to use."