TORONTO – Two albums, dozens of singles, and only 31 years old. You know her from the radio, but how much do you really know about Canadian-Colombian sweetheart, Jessie Reyez? Brandon sat down with Reyez ahead of her Toronto show to discuss her incredible career, love life, new music, and more!
She's no stranger to fame, and she's worked with some pretty big names, including 6lack, with whom she shares the song Forever.
"He's great, he's peace. He walks into a room and it's as if, if someone could control the energy of the room on a thermostat, he's the equivalent of that," she explained.
"It's an honour to work with him, but also to call him a friend," Reyez continued, giving 6lack his flowers.
Performing at Home
Ahead of her show, Reyez shared that there are only two places that make her nervous to perform: home and Los Angeles.
"Hometown because there are cousins, and homies, and tias and tios, and old teachers. It's more intimate," she laughed.
"A good chunk of the people in the room have known me," she explained, adding that she feels blessed to have been born into a family who supports and believes in her.
"My mom and my dad are both lit, both mad patient with me because I was a piece of shit as a kid," she explained, adding that it's been cool being able to bring her parents on the road with her.
But she shared that performing in Los Angeles is nerve-wracking for a completely different reason.
"L.A.because a lot of the audience is industry," said Reyez, adding that it adds a lot of pressure knowing that business partners, outlets, and associates make up a large part of the audience.
Jessie Reyez: The Yessie Era
The Toronto-raised superstar shared that the name of her latest album "Yessie" is a special nod to her personal life. Reyez explained that her family has always called her Yessie, and during this project, the musician spent a lot of time looking inward.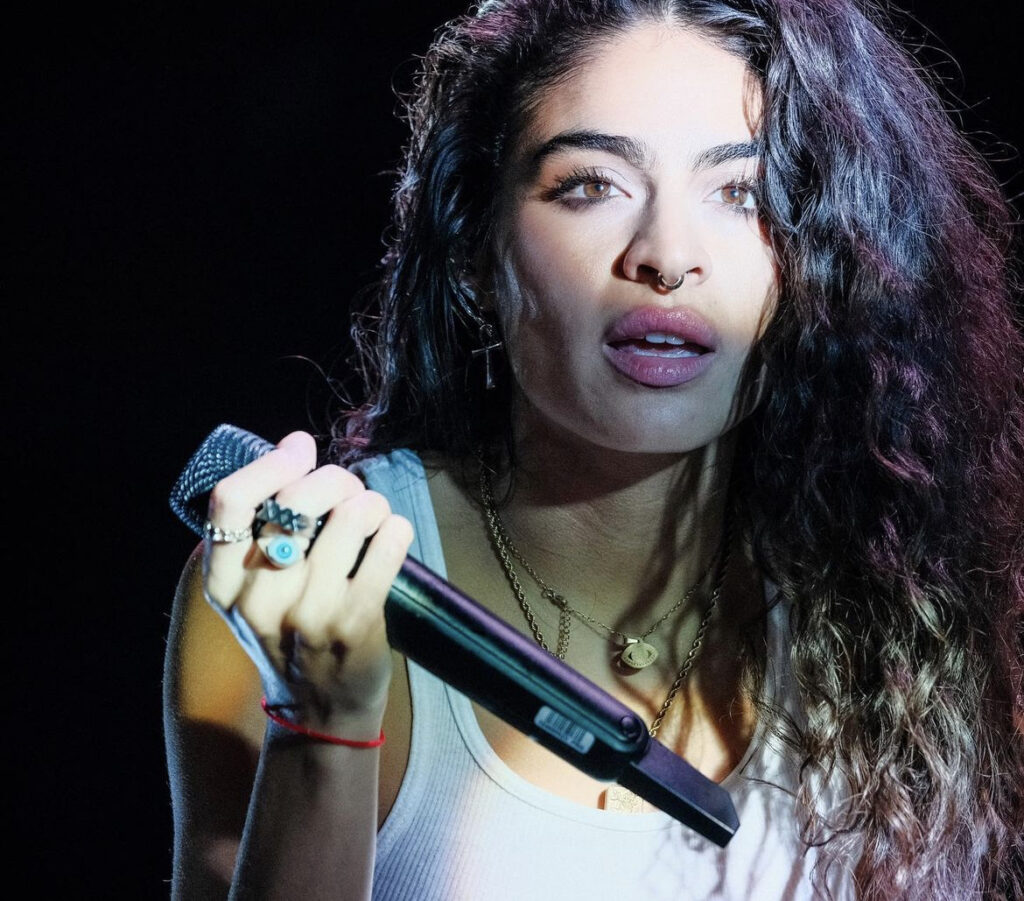 The singer shared that her second studio album, which dropped in September, was initially going to be titled "Self". Then her good friend bought her a ring with "Yessie" on it, and the rest is history.
"Which made so much sense, because the space I was in made me want to call the project self," she explained, adding that the name felt a little too generalized. But the theme was fitting because she was focusing on self-love, self-discipline, and self-improvement.
Fans Share Their Love
Some Jessie Reyez fans were waiting outside in the cold for over nine hours ahead of her show at History on November 30th. But they have no complaints!
"I've been listening to Jessie since the Kiddo album. [I] have been [listening] for so long, she's been such an inspiration to me. She's been there through all my hard times, I just play her music," Reyez continued.
"Her bad girl energy, just it's like a whole different level. She doesn't give a fuck about anyone, she's being her most raw authentic self," shared one woman who said she arrived early with hopes of getting up close.
"Bras are replaceable, but Jessie Reyez is not," explained one fan.
"So if Jessie Reyez has my bra, I can die a happy woman," her friend continued, laughing.
Brandon got the chance to meet Jessie's mom and dad and they discussed how she has become more vulnerable to love, her Colombian roots, and more on this episode of The Brandon Gonez Show. Let's leave this superstar some love in the comments. Let us know, what's your favourite Jessie Reyez song?