ONTARIO – It's been a long summer of hospital staffing shortages and closing hospital emergency departments. After weeks of healthcare workers and Ontarians calling on the government to address this issue, officials have announced a new plan.
Today Health Minister Sylvia Jones and Long-Term Care Minister Paul Calandra unveiled a list of changes coming to Ontario's healthcare system that won't ease people's fears of privatization.
In the 18-page document written by the two ministers titled "Plan To Stay Open," they said the Ontario government would "consider options for further increasing surgical capacity by increasing the number of OHIP-covered surgical procedures performed at independent health facilities."
What Does This Mean?
This essentially means that the Ford government is going to attempt to free up around 2,500 beds in hospitals by the time winter rolls around when officials are anticipating a surge in COVID-19 cases.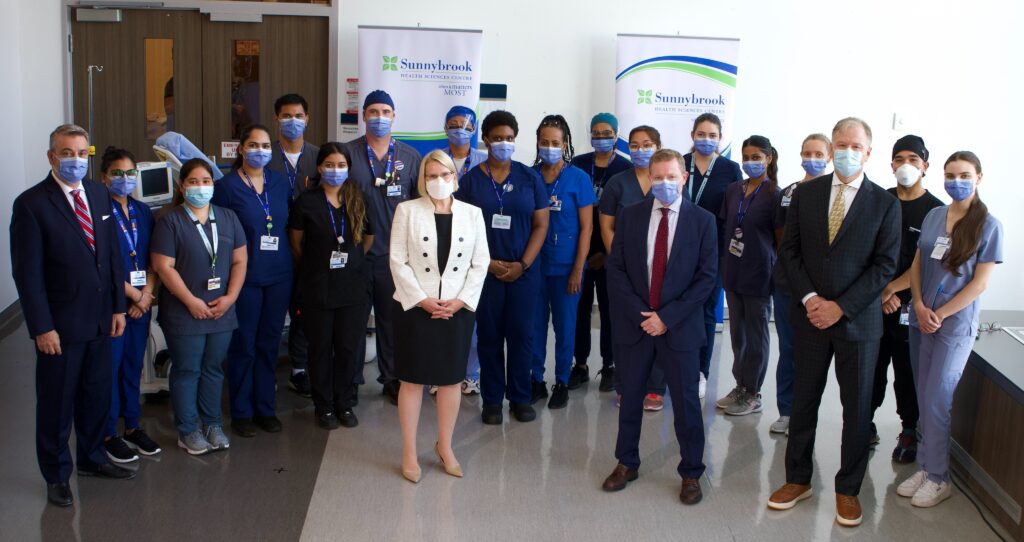 The Ford government is also tabling legislation to "support patients whose doctors have said they no longer need hospital treatment and should instead be placed in a long-term-care home, while they wait for their preferred home."
To deal with the ongoing crisis the government will try to "avoid unnecessary hospitalization by expanding access to specialized supports that help people living in long-term care or while in their own home before their admission to long-term care."
Still, the government reiterates that ''Ontarians will always access health care with their OHIP card."
Hiring Healthcare Workers
The plan also included a promise to hire up to 6,000 additional healthcare workers to ease the strain on the province's healthcare system. As well, the government promised to cover the costs of exams, applications, and registration for retired nurses and nurses who have international training.
Meantime, many healthcare workers in the province have taken to social media to share their thoughts on the new plan, with many still calling for the repeal of Bill 124.
"The 'Plan to Stay Open' has no actual plan to #RepealBill124 & retain nurses in our public healthcare system…Can someone please tell the Ontario government that there is no healthcare system without nurses to provide the actual care within the healthcare system?" wrote Dr. Amrit Arya, a palliative care physician working in hospitals, home care, and long-term care.
On top of that, other people are questioning Ford's motives when it comes to this new plan.
"Yet again @fordnation funnels Healthcare dollars to his Rich Friends… And you and I will pay for it with our money and our health!!!" someone else responded.