TORONTO –  By Queer BIPOC artists, for BIPOC Queer artists, Sol Flower Fest is a Toronto showcase like no other. Hosted by Tre Mollie, the fourth edition of Sol Flower took over the Drake Underground on Sunday night and the festival was bursting with Toronto talent. Featuring performances from founders Tara Lord and DJ Shannyn Hill, the show also featured HipHop and R&B artists Andye, Fame Holiday, Melo Griffith, and Perswasian.
We had the chance to take it all in, and catch up with Tara Lord and Shannyn Hill ahead of the show to find out more about what inspired them to create a platform for Toronto's BIPOC and LGBTQ2S+ community to shine.
The Story Behind Sol Flower Fest
Lord explained that the name Sol Flower pays homage to her Spanish roots, with "sol" being the Spanish word for "sun". She shared that this showcase is their way of "spreading light" in Toronto's music industry.
"Sol Flower Fest is a community-based showcase and platform to provide BIPOC and LGBTQ artists and creatives a safe platform to express themselves and share with their community," Hill explained. 
"We really wanted to shed light on artists in the city and just showcase their talent. There's so much talent in Toronto and we really think that artists deserve a platform to showcase it," Lord elaborated.
Anyone who has ever spent a night on Queen West knows that Lord is right, Toronto is chock full of artists in every genre and every medium. But Hill and Lord decided that they wanted to focus on highlighting Queer people-of-colour in the industry.
"As part of the BIPOC and LGBTQ community we feel like it's so important to highlight minorities in the music industry, especially as it is white male-dominated and it can be hard as a BIPOC or LGBTQ artist," Lord explained. 
While many young artists in the city struggle to find platforms to express themselves and share their work, Hill shared that the opportunities are even harder to come by for BIPOC and Queer musicians. 
"We wanted to give opportunities to the minorities who may not get them as easily," Hill explained, adding that this is something she has faced throughout her career.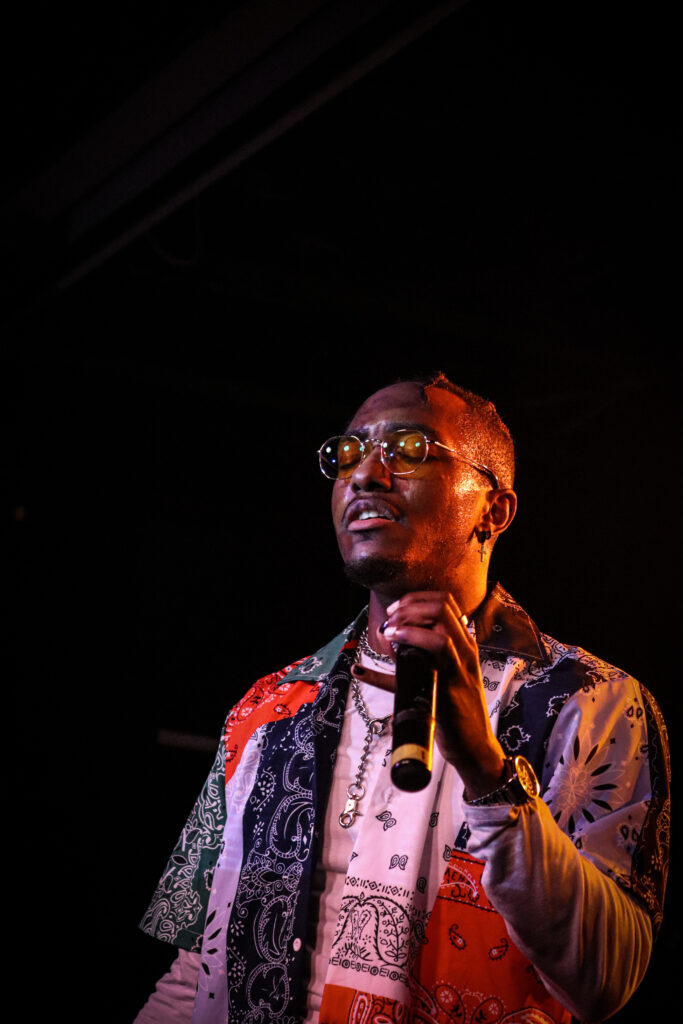 "I get stereotyped a lot, especially because of how I dress. I dress masc so a lot of times I'm treated as if I have toxic masculine traits," Hill explained.
"Even as a woman, a lot of times I'm viewed as not knowledgeable in certain areas. With music and DJing, sometimes I'm pushed to the side because I'm a woman until they hear me spin," she continued.
Lord shared that she has faced similar challenges, which was the driving force behind the creation of Sol Flower.
"Since the music industry is male-dominated, being in a room full of men can be intimidating, especially when they put you down and put you to the side, they're not involving you in certain conversations," Lord explained, sharing that power imbalances often put BIPOC, LGBTQ+, and female artists at a disadvantage. 
"You get a text message from a producer saying come to my studio, but they want something [sexual] in exchange. And that's not right," Lord explained. 
The Future of Sol Flower Fest
Before Lord and Hill met, they both had dreamed of putting on showcases for young talent in Toronto. But after sharing their plans with each other, they pooled their resources and began planning for the first Sol Flower Fest, which went down in May of 2022.
Completely funded by Shannyn and Tara, Sol Flower has grown extensively. The first show was held at Toronto's Bar Karma and had a max capacity of 80 people. Seven months later, the duo shared that it's surreal to be performing at the Drake Underground this time around.
"Just to be able to get from there to the Drake Underground, which is a major touring venue in the city, in such a short period of time is almost unbelievable. But we knew it would happen, because we manifested it," Hill laughed.
While they've achieved great success this year, organizing four showcases with various artists, hosts, and hundreds of people in the audience, Hill and Lord have their sights set on something bigger.
"We want to grow it into a major community for artists, we want to open a community centre, we want to do free artist development," Lord explained.
The team shared that they also have big dreams for their showcase.
"One of our goals is to become a huge music festival in the city, focused on Toronto," Hill explained, with Lord adding that they dream of growing to the size of Rolling Loud, and selling out Toronto's Budweiser Stage.
Hill and Lord say that 12 months from now they hope to have tripled their crowd, which reached over 100 people on Sunday night. They also hope to have established themselves as a resource for LGBTQ and BIPOC artists.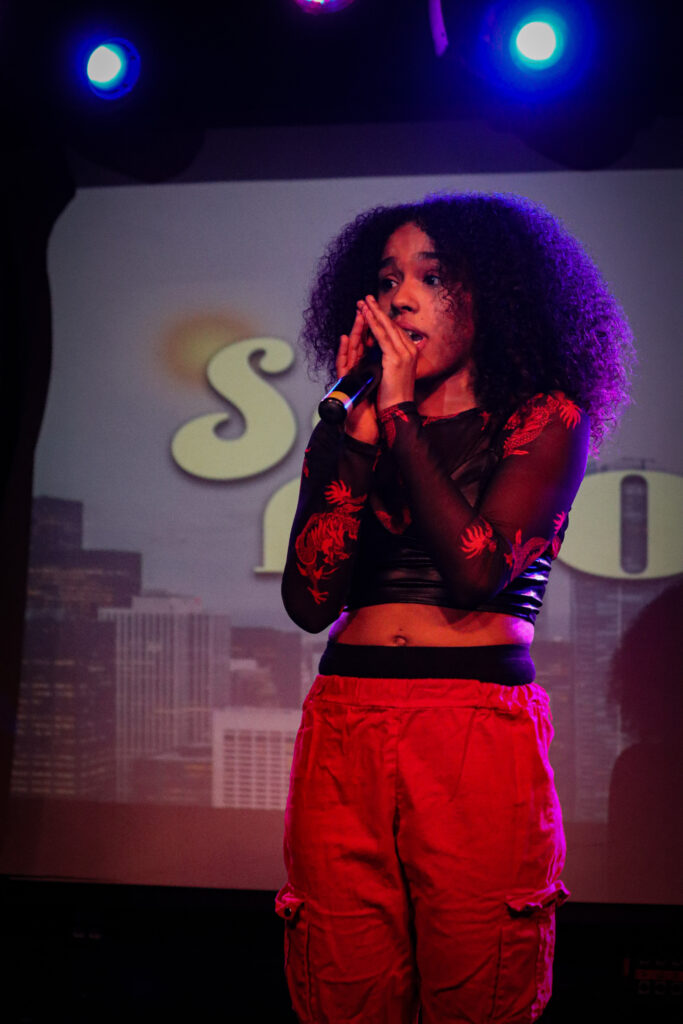 "We want to be a name in the city that everyone knows and respects," Hill explained.
Overall, Hill and Lord want to make an impact on everyone who attends their shows.
"Empowered, and inspired. Uplifted, connected," that's how Hill wants the audience to feel when they head home after Sol Flower Fest.
"Definitely connected. I want them to connect not only with Sol Flower Fest but with the artists. I want them to feel enlightened," Lord added.
Let's leave some love for these groundbreakers in the comments below!