Loud and proud, that's how Torontonians showed up for The 519's Prance & Protest rally at Barbara Hall Park on Wednesday night. In honour of the International Day Against Homophobia, Biphobia, and Transphobia (IDAHOBIT), hundreds showed their support for the 2SLGBTQ+ community during an evening event full of speeches, performances, free food, and community.
"We're gathering in the Church and Wellesley Village, our village, at Barbara Hall Park. Here we have a history of fighting, rioting, combatting, grieving, celebrating, paving the way for our future," Manager of community and communications relations of The 519, and host of the event, Meagan Poole told the crowd.
"The very neighbourhood we are gathered in today has been a place of organizing and mobilizing against hate. And where we won many of the rights we collectively enjoy today," Poole continued, adding that the community has had to gather at Barbara Hall Park too many times to fight for the right to live authentically.
"It's really a day, a reminder, an occasion to educate folks and advocate for 2SLGBTQ+ communities. That's why we're here today. We're here to prance and celebrate, but we're also here to protest," Dean Lobo, communications coordinator for The 519, shared with Now Toronto.
"There has been an increase in anti-2SLGBTQ+ hate not just in Toronto, but across the country, and across the world."
Lobo explained that locally, community members have been sharing feelings of concern and discomfort.
 "If we talk about what's happening locally, drag shows are facing resistance. Drag artists are scared for their lives. School boards are having to deal with heated disputes about the raising of the pride flag," he explained, adding that these instances are greatly impacting the 2SLGBTQ+ community.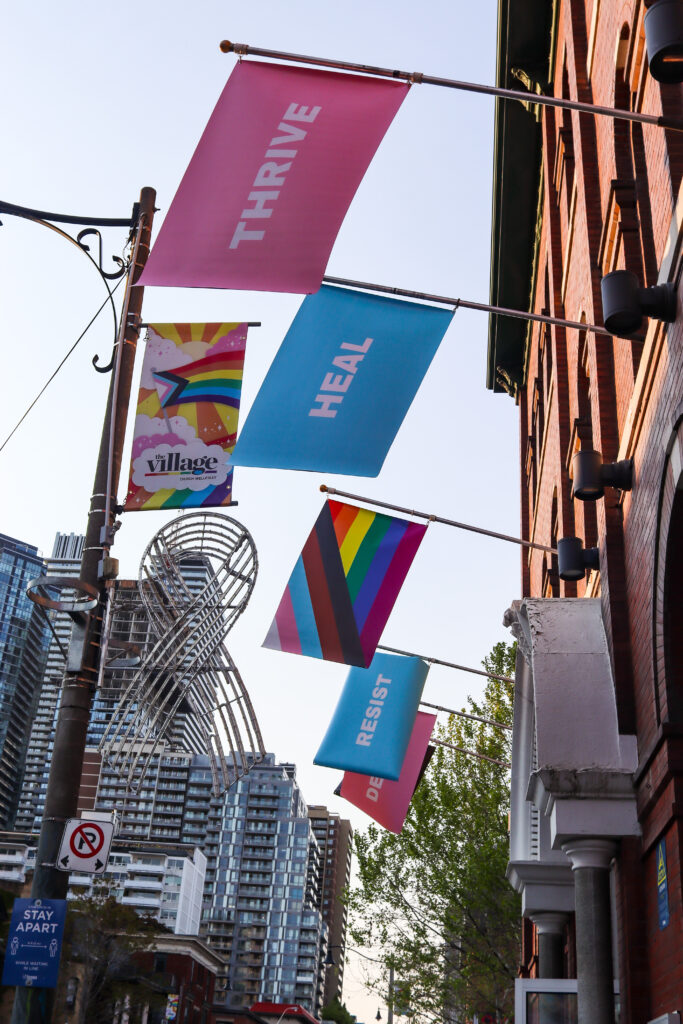 "Our communities are not immune to hate, we've dealt with this before and we recognize the power in coming together as community. When we organize and show up together that's when we win fights, as well as win rights."
Lobo explained that it's unfortunate that people still have to recognize IDAHOBIT, but the continued discrimination against queer people makes days like May 17 extremely important.
"It's important. There are a lot of crimes committed, I was just reading about hate crimes [against the 2SLGBTQ+ community]. As well as bullying in schools, violence, [and] discrimination," one person in attendance told Now Toronto. 
"It's so important because many people aren't able to express themselves, it wasn't easy for me. But it's a pleasure to be here with my community to protest," another protester explained.
According to Statistics Canada, a record number of hate crimes targeting someone based on their sexual orientation were reported to police in 2021. Police received 423 reports that year, surpassing the previous high of 265 reported in 2019. Additionally, while exact numbers were not provided, a different Statistics Canada report shows that transgender people are significantly more likely than their cisgender counterparts to be on the receiving end of unwanted behaviour in public and at work, and to fall victim to discrimination and violence.