Bruiser premieres February 24, Photo: Disney+
It's a coming-of-age story about a young man, his family, and the relationships he has with his male role models. Bruiser focuses on the tale of 14-year-old Darious and his life as he finds himself caught between father figures while he explores the realities of father-son relationships, family life, and the issues created by toxic masculinity.
Bruiser stars a host of talented actors, including Toronto's very own Shamier Anderson. We had the chance to catch up with Shamier, who plays one Darious' father figures, Malcolm, ahead of the premier, to chat about the importance of having a movie that explores Black fatherhood and masculinity.
"This film is about Black fatherhood, which is a side we rarely get to see in cinema," Anderson told The Brandon Gonez Show, adding that many films follow a narrative where Black fathers are incarcerated, absent, or deceased.
Anderson explained that he first saw Bruiser as a short before he was cast in the feature-length film. He said that from the aesthetics to the storyline, the film was a masterpiece.
"I love Sci-fi and CGI action. But sometimes you can appreciate just humans being humans in their element," Anderson said, explaining that one of the beautiful parts of this film is the humanity of it.
Anderson explained that the film delves into how the pressures of toxic masculinity affect fatherhood, while also exploring the importance of empathy. He shared that Bruiser also explores the complex reality of families, including families in the south. The star shared that the two father figures in this film both want what's best for their son, despite not fully realizing this.
He shared that one of the things that set the film apart is the tone. While there are some violent themes, Anderson explained that it's not the main focus of the film.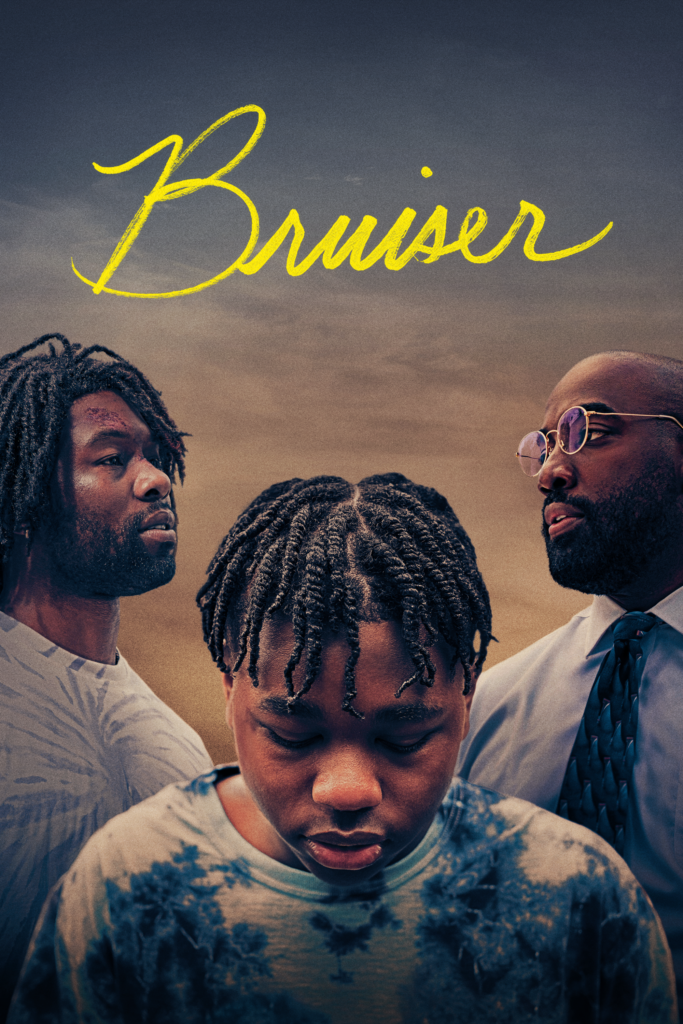 "No Black bodies are being dropped in this. We're literally seeing Black bodies, Black people, Black humans living life."
Anderson shared that this truly is a film for everyone, as there is so much universal appeal in the relatable themes of the movie.
"You don't even have to look like these people. You don't even [have to] speak the same language."
Bruiser makes its streaming premiere on Hulu and Disney+ today, February 24th. Let's leave some love for Shamier Anderson and the whole cast of Bruiser in the comment