TORONTO – Do Good Donuts (DGD) is a start-up social enterprise in the city that hires young adults with intellectual disabilities for paid on-the-job training, with the goal of helping them gain full-time employment. Melanie Coté is the founder of DGD, whose daughter Alma was diagnosed with Williams Syndrome when she was five months old.
"It was pretty bleak when you think about how I grew up, how you grew up. [Doctors said] she wouldn't be in a classroom, she would go through a special program but not get a high school diploma, she would never make friends the way that we do," Coté shared, adding that she knew she had to do something to help her daughter succeed. 
"I started looking for adults who were living and thriving with an intellectual or developmental disability, and there wasn't much representation," she continued.
"There are no role models for these kids to see and say 'oh I want to do this too' because there are not enough examples for them," Coté explained.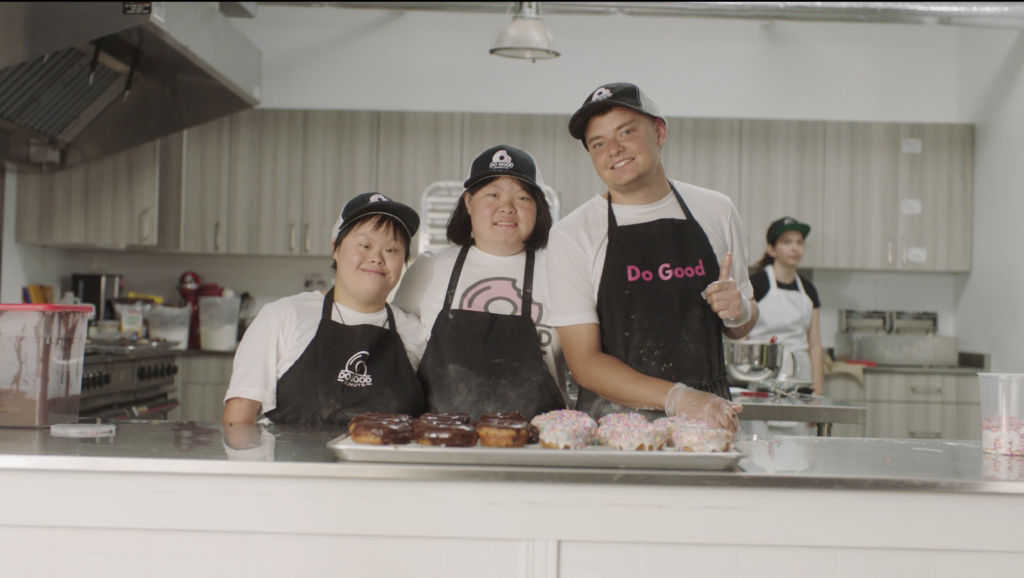 After years of dreaming and planning, Melanie founded Do Good Donuts in 2020. The organization is a bakery and catering company that provides young adults with intellectual disabilities like Williams Syndrome with paid, on-the-job training. The training includes hands-on learning in the kitchen, as well as helping trainees to develop social and retail skills.
"The goal is to train employees so they can bake independently, with the hope that they can move into jobs with the skills they've learned at Do Good Donuts," Coté shared.
Coté shared that she wants to have a country-wide effect, with the dream of having programs like DGD across Canada.
"We're raising the community's understanding of the capacity these young people have to do this work, and lots of other work, and have a meaningful role in the community that is public and front-facing," she explained, adding that she wants to erase the notion that young people with intellectual disabilities cannot leave successful and fulfilled lives.
"It's not a surprise, it's not a miracle, it's the next step for young people after leaving school," Coté shared.
According to Inclusion Canada, there are approximately 500,000 working-age individuals with an intellectual disability in Canada, but only 25% of them are employed. But the DGD founder shared that the largest challenge facing children with intellectual disabilities is not their diagnosis.
"The one thing I wish everyone knew is that the biggest thing that is standing in their way is the bias people have against them," explained Coté, saying that DGD is working to change the narrative.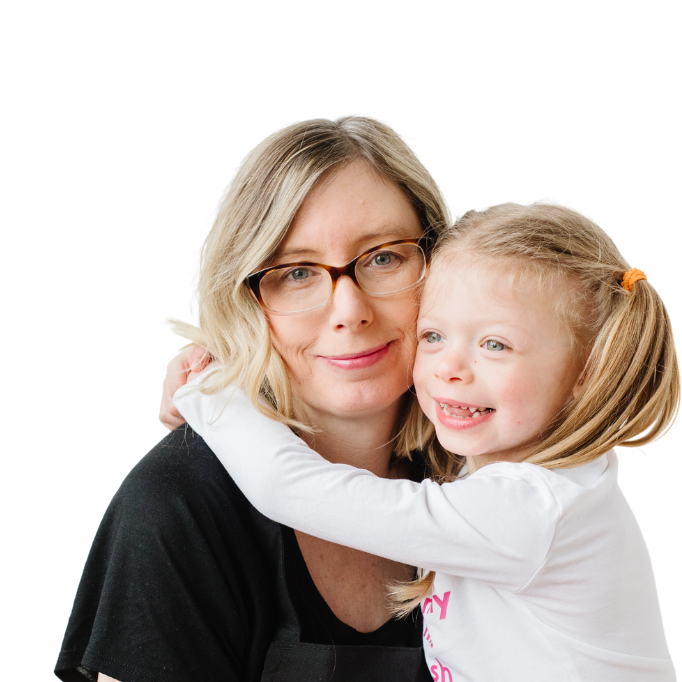 Coté describes Alma as a real firecracker, who is full of beans, and the light of her mother's life. Melanie revealed that since founding the bakery, her outlook on her daughter's future has completely changed.
"She's still going to have a hard time with a number of things, but I think she should decide what she wants to do and go for it and see how close she can get," Coté explained.
Coté shared that so far, the program has hired and trained seven young adults, several of whom have found full-time employment after completing the DGD program.
The Future of Do Good Donuts
After two successful summers at farmer's markets in the city, Do Good Donuts is now looking for a brick-and-mortar location to lay down its roots and grow. Coté shared that while DGD brings her a lot of joy, it hasn't been easy.
"It's a lot of work and we have a lot of people who are excited about Do Good Donuts, but it's hard to find funding, and we need capital to grow," Coté explained.
Recently, the organization came in first place in the Meridian Credit Union Big Impact contest taking home a $25,000 prize. Chosen out of a pool of 1300+ nominated businesses, Cote says that winning this prize has been a dream come true.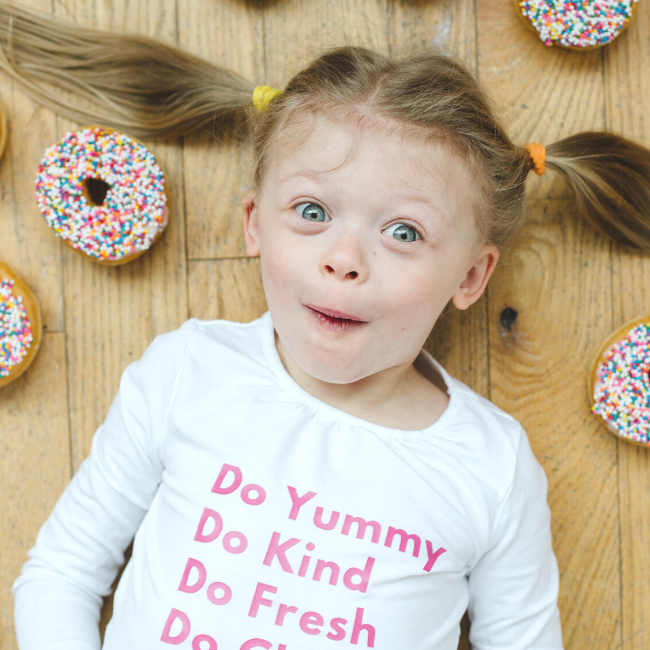 "This award is so incredible for us. First, it is very rewarding to be recognized for all our hard work," Coté shared, adding that they hope the funding will help them find a permanent location soon.
"It was an overwhelming nod to all of the thinking and planning that has gone into creating an engine for change," she explained, adding that she is both proud and humbled to have been selected after many years of work, the pandemic, and all of the adversity they have faced.
The News You Can Use team will be following this story to let you know when the Do Good Donuts cafe opens! Until then, let's leave some love for Melanie, Alma, and Do Good Donuts in the comments.