The Foundation for Black Communities Chosen as Steward of the Black-Led Philanthropic Endowment Fund, Photo: FFBC
CANADA – Black organizations in Canada are about to get the funding they need. The federal government has awarded the Foundation for Black Communities (FFBC) stewardship of the $200 million Black-Led Philanthropic Endowment Fund. The foundation was created in 2020 to help organizations across Canada improve life for Black Canadians. The funds will be distributed to Black-led, Black-focused, and Black-serving non-profit organizations and charities across Canada to support them in building, sustaining, and expanding their work. We caught up with co-founder and board member of the FFBC, Liban Abokor, to discuss the foundation's important work and what this stewardship will mean for organizations across the country.
"The Foundation for Black Communities is Canada's first-ever Black-led, Black-serving philanthropic foundation dedicated to serving Black-led non-profits and charities," said Abokor.
"The endowment is going to be an incredibly important resource for ensuring the sustained investments in Black-led community organizations that are delivering some of the most essential and really consequential services that our communities need. Particularly at a time that our communities are facing a downward pressure of labour market challenges, [and] economic concerns."
Supporting Black Communities Nationwide
Abokor shared that as the country looks to build back after the pandemic, this funding will be life-changing for many people across Canada. While the country as a whole struggled with the COVID-19 pandemic, Abokor explained that Black communities continued to grapple with Canada's racism pandemic.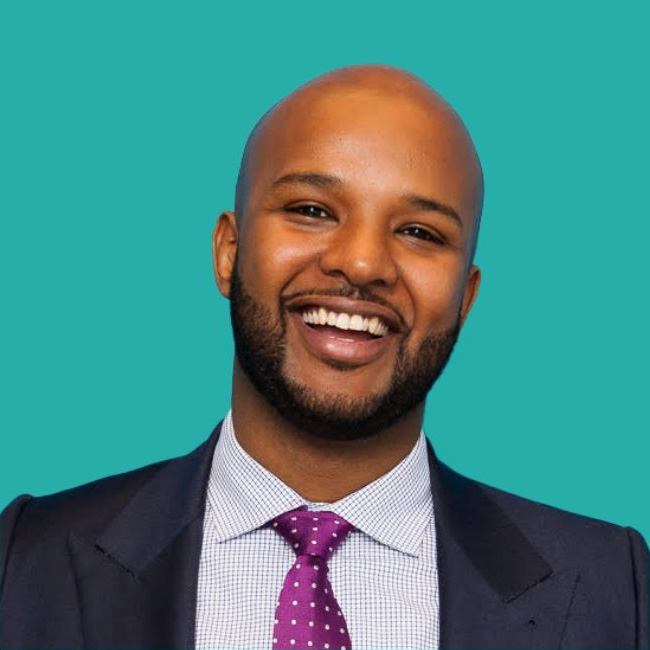 "That all is off the back of historical disparities stemming from systemic anti-Black racism which has proven to be a detrimental barrier to access to both opportunity and social services that Black communities have long relied on, but have not had the chance to equally benefit from."
But Abokor explained that the FFBC will be distributing funds to organizations combatting these issues, and lifting Black communities up.
"We're looking to create and establish a vibrant ecosystem of service delivery for Black-led community organizations," said Abokor, adding that they are able to invest in people and communities to develop the capacity to determine their futures.
"The big broad vision of FFBC is a future where the self-determination of Black communities is in the hands of Black communities, and that we have the agency to shape our own futures."
What is The Foundation for Black Communities?
Founded in 2020, the FFBC actively invests in change-making. Working with philanthropic, political, and business organizations, the foundation ensures that Black-led, Black-serving, and Black-focused non-profit, charitable, and grassroots organizations have the sustained resources needed to create a meaningful impact.
"In the last two and a half, three years, we've granted out about $2.5 million through pre-existing programs," Abokor shared proudly.
He explained that the FFBC's first program supported vaccination education in Black communities in Western Canada, to ensure they could make informed decisions about their healthcare.
The second program focused on Ontario youth wellness, providing access to social and recreational services as we come out of the pandemic. Looking at how lockdowns and social isolation affect young people, the FFBC focused on getting kids access to the support they need to improve their mental health and well-being.
"That received significant engagement from the community, so that was something that we were really proud of."
Abokor shared that they also had an investment readiness program.
"As various reports have shown in the last couple of years, Black organizations have had a difficult time getting access to capital. So this was a $2 million program that provided a meaningful investment of up to $75,000 to social purpose organizations trying to solve some of the most complex challenges. Whether that's mental health, environmental issues, housing, and so forth."
Abokor said that the FFBC wants to see more foundations doing this kind of work.
"I don't think we want to be set apart, I think we actually want to see more organizations like the FFBC. There are nearly 50,000 philanthropic foundations in this country, many of them working in the exact same area, and Black communities deserve to have a similar ecosystem committed to supporting them."
"Our government recognizes the systemic barriers that Black Canadian communities have faced and continue to face," Ahmed Hussen, Minister of Housing and Diversity and Inclusion said in a statement
"The Black-led Philanthropic Endowment Fund will provide direct support to Black-led, Black-focused and Black-serving non-profit organizations and registered charities across the country to help in the fight against systemic anti-Black racism," Hussen continued, adding that the decision to make the FFBC the steward of this fund is a significant step toward building a more inclusive and equitable country.
In a report titled Underfunded, the FFBC found that Black-led and Black-serving community organizations are systemically underfunded in Canada. The foundation reviewed 40 public and private foundations in their research and found that only six of them had funded Black-serving organizations over the 2017 and 2018 fiscal years. Meanwhile, the study also found that grants awarded to Black-serving organizations made up just 0.7 per cent of total grants during the 2017 and 2018 fiscal years.