TORONTO – Tracy Moore is a Canadian media powerhouse. She's also an icon, a trailblazer, and a downright badass mom, among other things. Host of Cityline for the last 14 years, Moore is the definition of someone who never stops and never settles. That's why she joined Brandon for a Hennessy Conversation this month to discuss her incredible career and every step it took for her to become the icon she is today.
From humble beginnings, Moore began her broadcasting career as a journalist before beginning her journey as a television host. In 2008 Moore stepped into a legendary role, becoming the first Black woman in Canada to host a lifestyle show.
Tracy Moore: 14 Years as Host of Cityline
"14 years… host of Cityline. I started when my son was six months old. So every time I'm wondering I just look at Sidney," the host laughed, adding that the anniversary comes as her network, City TV, celebrates 50 years on air!
"City TV has always been an institution for being sort of anti-establishment… Sort of City TV is what Brandon Gonez is now!" Moore shared, adding that City TV has always been a "disruptor" of industry norms.
When asked what she remembers about her first day, Moore says that she was speaking too loudly!
"I was screaming! I remember feeling like, if I really thought about this opportunity that I had been given, let me rephrase this, the opportunity that I earned, if I really thought about being in that space too much it would have been a bit debilitating," Moore explained, adding that she had to block out the bigger picture in order to focus on what she was doing.
"I just went in and I said to myself 'you're going to go in, you don't know what you're doing, and that's okay. This audience is absolutely not ready for you, they made that clear to me, and you're going to put your head down and you're going to do it anyway," Tracey continued.
Trying hard, being humble, screwing up, and trying again. That's the method that Moore followed in the early days of her Cityline career, adding that doing those things led her to where she is today.
Moore shared that the road to becoming the host of Cityline was not an easy one.
"I had a three-month audition, first of all, I must say" she shared candidly, explaining that during this period she was rotated through the motions with other potential hosts to see who best fit the role.
"I just got the impression as time went along that they, and this is, I don't have anything to back this up, but it was a feeling, I felt like they really wanted me, but they really needed to be sure," she explained.
"Stepping into this space as the first Black host of a lifestyle show in Canada is actually a big deal," Moore shared, adding that it was a lonely place to be.
"But you still want to be there to open the door for everyone else," she continued.
Moore Shares the Adversity She Faced When First Hosting Cityline
Once chosen for the role, Moore says that she didn't receive a warm reception from the entire audience.
"A lot of folks emailed me, and wrote letters because that was when people were still writing letters, to say that 'we're not watching again'," Moore said, adding that some people even left their phone numbers along with their complaints. Of course, called them to see what the big deal was.
"I called a couple of people up, I did!" she laughed.
"I wasn't calling them up in a hostile way, I was calling them up to say 'listen, you're a long-time viewer of the show and I get it. You're very tied to the show and the host that was here and I'm new and I have a lot to learn and I don't know everything that I'm doing. But you should wait. You should watch and you should wait', " Moore shared.
But the icon didn't stop there, she even invited some of the nay-sayers to the studio to join the live audience!
"I think those might be some of the fans that I will have forever," Moore explained.
She shared that she carried the weight of being in uncharted territory as a Black woman in the media at the beginning of this journey.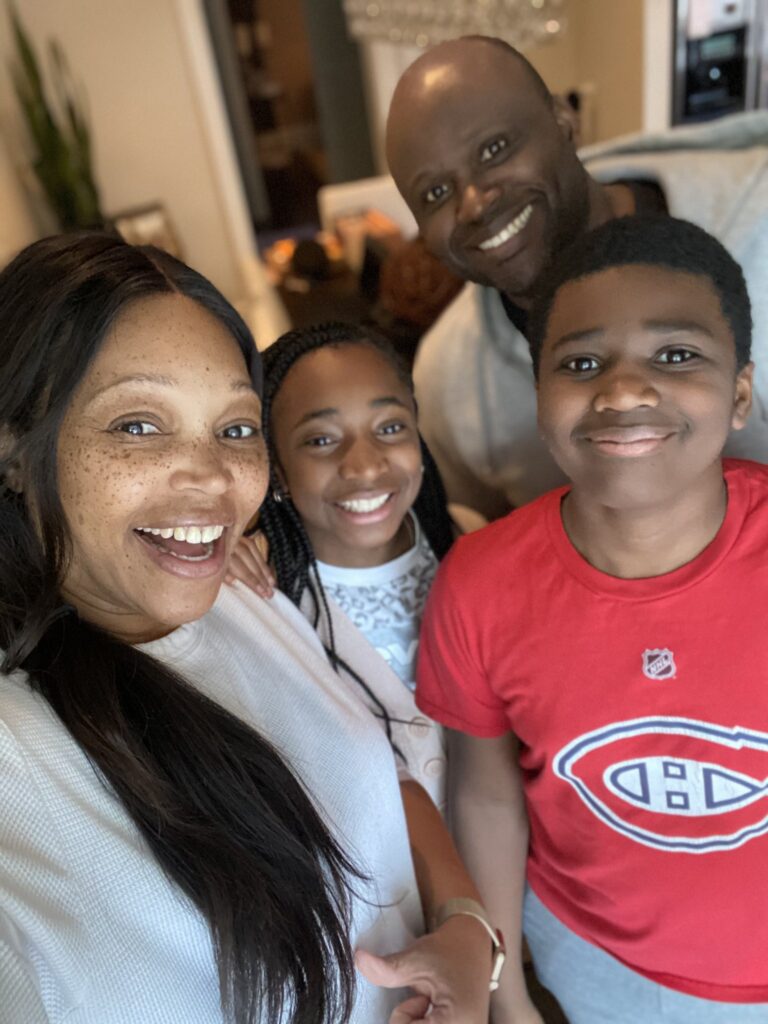 "I did not know how hard I should fight for the things that I needed to fight for," Moore explained.
"I didn't know how many feathers I should ruffle. You know, showing up to a 'Fashion Friday' and not having one stylist who can do 4C hair. How many times should I mention that? How many hair stylists should I try to find? Do they understand how embarrassing this is for me being the front person and this show is very much about makeovers?" Moore continued.
Moore says that she spent a long period biding her time and trying to navigate this space as the first in her field. But she says that over the years her team has found themselves in a better position.
"We've really come to a place where I'm not the only one bringing diversity to the table, and it is such a weight off of my shoulders," she continued.
Tracy spilled the tea on her husband and children, shared what it was like transitioning from being a reporter to being a talk show host, gave Brandon a special present, and more on this Hennessy Conversation! Let's leave her some love in the comments!

*This episode was supported by Ontario Creates