TORONTO — After a long two years of the COVID-19 pandemic causing lockdowns and cancelling what feels like every event in the city, this weekend the Toronto Caribbean Carnival is back and better than ever! Festivities for the Grand Parade kick-off at Exhibition Place around 8 o'clock in the morning on Saturday, July 30th and will affect traffic in some spots of the city. 
If you're looking to get around Toronto by car, here are the road closures that you should know about!
Several road closures will be in effect throughout Toronto on Saturday, July 30th from 2 A.M. until 8 A.M. on Sunday, July 31st. Swipe for a list of closures.
Lake Shore Boulevard West between Colborne Lodge Drive and Bathurst Street
Strachan Avenue from Fleet Street to Lake Shore Boulevard West
Jameson Avenue from Springhurst Avenue to Lake Shore Boulevard West
Dunn Avenue at Springhurst Avenue
Dufferin Street at Springhurst Avenue
Fort York Boulevard between Fleet Street and Lake Shore Boulevard West
The westbound Gardiner Expressway off-ramp to Dunn and Jameson Avenues (Exit 149)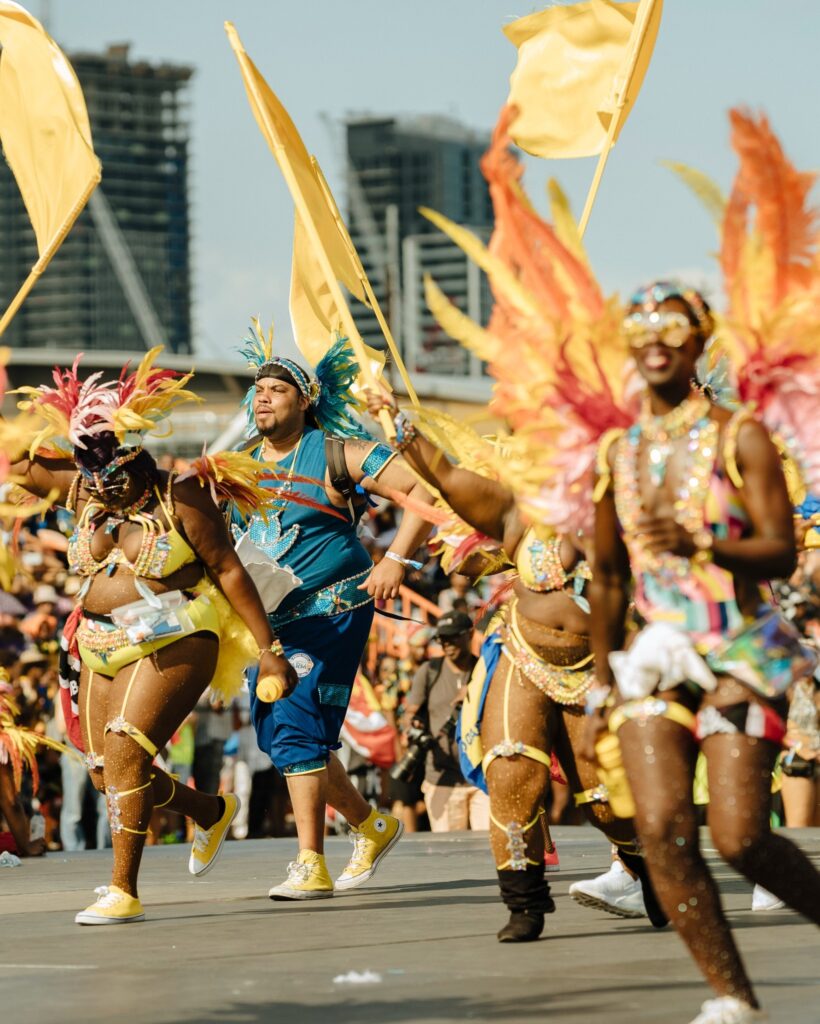 Drivers should also be aware that Market Street is closed from Front Street East to The Esplanade for another weekend of "I Heart Market Street" activities.
Meanwhile, transit users should be aware of some changes to TTC service. Thankfully, there are no subway closures planned for this weekend, but there are some schedule changes, additions, and diversions that you should know about before planning your carnival activities. 
The TTC will be offering an express shuttle from Dufferin Station and Dufferin Gate Loop for people going to and from the Toronto Caribbean Carnival Grand Parade at Exhibition Place, which will make getting to the festivities SO MUCH EASIER!
The transit commission will also be increasing service on the 29 Dufferin, 509 Harbourfront, 511 Bathurst and 504C King routes as well as on Line 1 and Line 2 subway trains.
However, there will be some service changes due to Carnival which will affect the following routes:
29 Dufferin
63 Ossington
80 Queensway
504A/504B King
510 Spadina