TORONTO – Two sisters from the city are making waves by creating opportunities for other young entrepreneurs! 12-year-old Sariah Morgan and her 5-year-old sister Ariella are the founders of Young Bosses in Businesses, a collective of pop-up shops exclusively for young business owners.
Sariah told The Brandon Gonez Show that the best part of starting Young Bosses in Business was being able to show other young people how cool being an entrepreneur is.
"I also loved seeing all the kids who want to be entrepreneurs and who are already," she explained.
Sariah shared that running that market was a new experience which turned out to be even better than she expected.
"And I reached my goal of 300 customers," Morgan said.
"[Doing this] shows that I can do anything that I put my mind to and also shows these other kids that they can do anything that they set their mind to," Morgan added.
Their first market took place on August 28th, 2022 and Sariah says they had hundreds of shoppers come through and browse through various stalls owned by young business owners from the GTA.
The Inspiration Behind the Market
The sisters are also the owners of their own companies. Ariella owns Bossari Kids, while Sariah is the CEO of iAH Beauty. Sariah says that their experience selling their products at traditional markets left much to be desired.
"We wanted to start this because we would go to pop-up markets that were for adults, and we wanted to be around other kids with goals like us," she explained.
But with the August 28th market, Sariah was able to create a space where not only could young entrepreneurs sell their products, but they could meet and network with other kids like them.
"Seeing the kids doing well with their businesses and selling their items was amazing, and the vendors saying that they want to come back made me feel so good!" She said of her success.
Founding Multiple Businesses
Sariah and Ariella started their cosmetics company in October of 2021, just after Sariah turned 12. She says that she was inspired to start the company because of her own struggles to find products that she could use.
"Growing up I wasn't allowed to use certain products on my skin," Morgan explained, adding that she would experience breakouts when using cosmetics.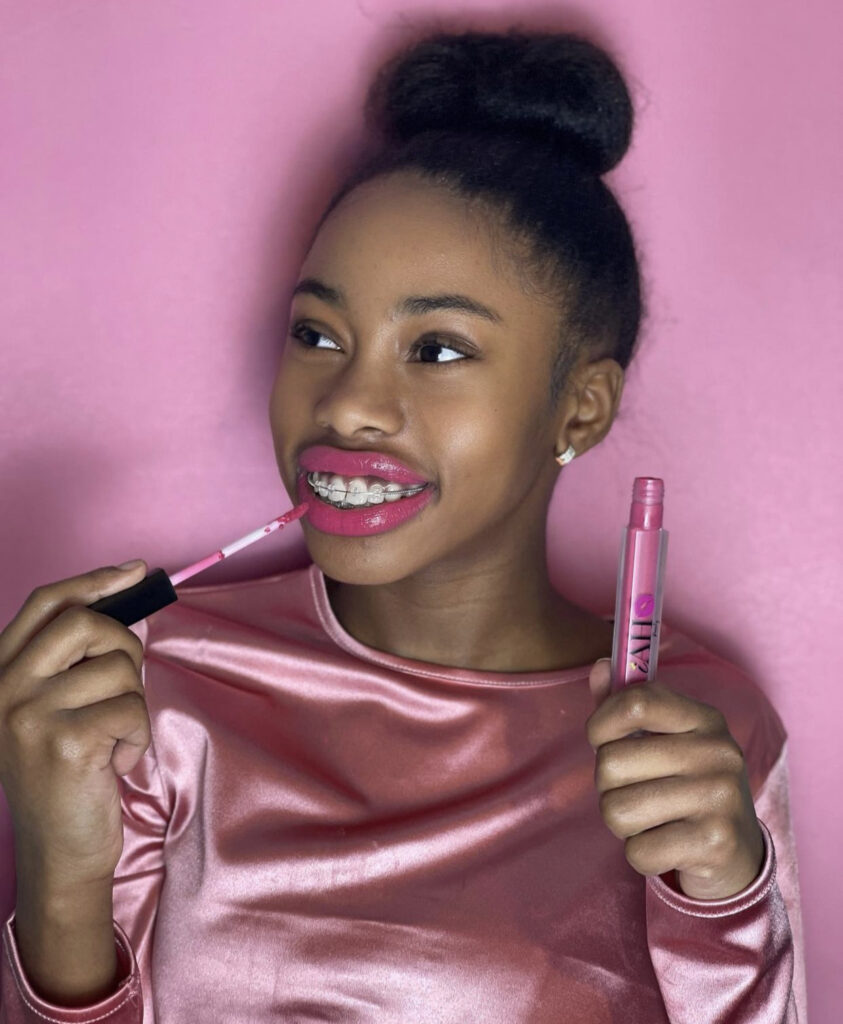 So she wanted to find a solution, and created her own!
"My solution was to start a lipgloss line," she explained, adding that she loves lipgloss.
The girls' parents are both business owners and run a luxury rental company called MorLuxury, renting out decor for events like weddings. Sariah says that not only did mom and dad financially back Young Bosses in Business and Iah Beauty, but they also inspired her ambition to become a business owner.
"I'm also surrounded by a lot of entrepreneurs and business owners," Sariah laughed, adding that her 5-year-old sister helps her plan and organize everything for their companies.
"She's my best friend. She's a really good person, and she's really helpful and smart," the 12-year-old said.
The Importance of Colour
The first collection of lipglosses launched by iAH Beauty was called iAH Her. It featured several gloss colours and was about her own style mixed with what other people would like
"We wanted it to make girls feel more bold wearing colours," Sariah said, adding that her mom often didn't let her wear coloured lipsticks that were too bold, so the glossy sheer colours were a go-to for her.
"So we created colours like bright pink, lavender, and melanin," Sariah explained.
"For melanin, I like nude colours and nude colours look good on me, so that's why I made this one. It's also for Black girls to own their beauty, it represents them," she added.
She also explained that she created the shades lavender and posh pink because they're her two favourite colours, but she chose to include a clear and a glittery gloss as well.
"I wanted girls to sparkle, light up the room, sparkle the room and show their beauty," she explained, with her mom adding that her daughter loves to show confidence.
Proud Mama Moments
A CEO and business owner herself, Shantell Morgan is bursting with pride when it comes to her daughters.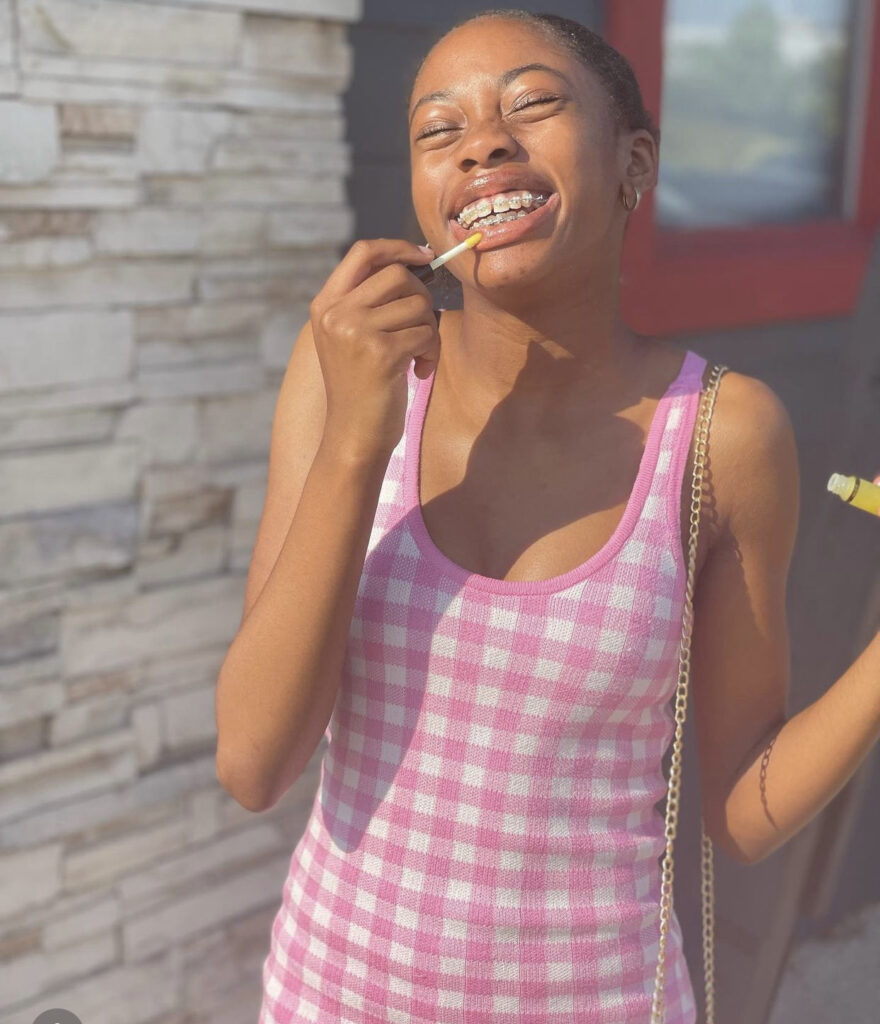 "I'm so so proud of them," her mother said, adding that she wants everyone who sees Sariah and Ariella's work to know that the vision they see is completely theirs.
Shantell says that Sariah runs the social media and email accounts for both iAH Beauty and Young Bosses in Business, and juggles school and maintaining the operation of both businesses.
"She inspires me as an adult, and there is so much for everyone to see that is still in store and I can't wait," she added.
Her mother said that while kids are kids, her daughter has a strong work ethic and loves to use her creativity to build something and do better for the community as well.
The sisters are already planning their next event and aim to have a new pop-up shop for kids in the GTA for the coming spring.