TORONTO – Celebrities, media personalities, and Torontonians alike gathered at Mademoiselle on Monday evening to celebrate the groundbreaking achievements of Gonez Media (GMI). The beginning of 2023 marks the second anniversary of GMI, the beginning of season three of The Brandon Gonez Show, and the recent acquisition of Now Toronto. 
Sipping specially curated Hennessy cocktails and enjoying the delicious food from Mademoiselle's menu, guests celebrated the achievements of GMI and gushed about how excited they are for this next chapter.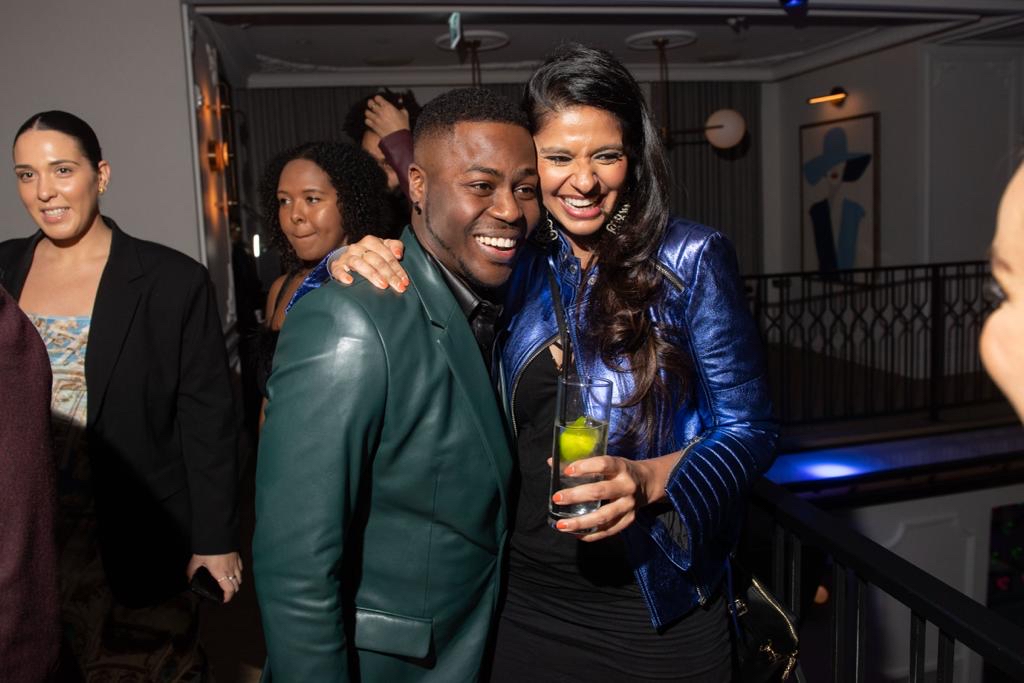 Now Toronto Relaunch: The Red Carpet
Those attending the exclusive event walked the red carpet on King West, stopping to share what Now Toronto means to them. 
"Now Toronto has such an incredible history in this city, so to hear that it's been picked up again and Now will be reimagined through the eyes of Gonez Media, nothing makes me happier," said Cityline host Tracy Moore, adding that she's excited to see the future of the publication as GMI continues to grow.
Moore also shared that she was not surprised to see that GMI had acquired Now.
"I understand that Brandon is actually like, a force. I could see that when he was starting his career," Moore said, adding that she feels the media industry needs more leaders like Brandon Gonez.
"I've always loved Now Toronto, but I've always felt like it could have a little more magic," said Toronto radio host Blake Carter.
Toronto Is Excited About The New Now 
After keeping the city in the know for over four decades, many people are attached to Now. When asked what they were most excited about, Torontonians shared all of the coverage they want to see featured in the publication.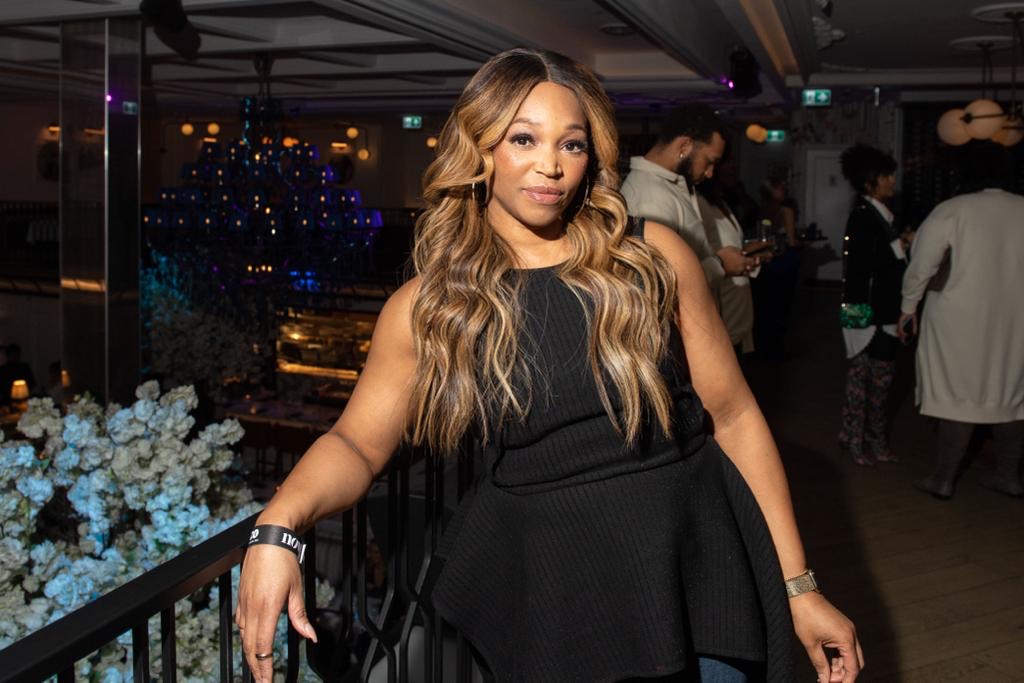 "I'm looking forward to seeing the stories about Toronto that we might not necessarily hear about in legacy media," said Tracy Moore.
"I want to hear about folks who are fighting to have an equitable living situation, I want to hear about what we're going to do about the housing issue in this city, I want to be seeing politicians really put to task and really asked the tough questions," Moore continued explaining that she worries Toronto is headed on a scary trajectory, and she wants to see Now digging into these issues. 
"More digging deep into some of the smaller businesses and smaller underground things that are going on," said Blake Carter, adding that she hopes to see our culture celebrated.
GMI Shares Excitement About Now Relaunch
The GMI team couldn't be more excited about the relaunch.
"We have the best team. If you're looking for news, culture, entertainment, arts, we got it!" shared GMI founder and CEO, Brandon Gonez.
"[Now] was a pioneer, it was disruptive, it was so different from mainstream, and that's where we want to bring it," Gonez said, adding that Toronto has changed a lot since Now first went to print 42 years ago, and the GMI team want to ensure the publication reflects that change, and the community.
Gonez shared that he's excited to see all of the best stories published in Now, from the arts and culture of Toronto, to the deep dives that GMI has become known for. 
"We're very excited to relaunch Now Toronto. The publication has been around for over 40 years! We plan to continue everything that people love about Now and also expand it to make it bigger and better," says Kerrisa Wilson, managing editor of Now.
"For me, it's a chance to share the stories that truly matter to the city. I feel like there was a little bit of a void in relevant stories that Torontonians can relate to, and a chance to reflect the community at large," Wilson continued.
"We have big plans for 2023, including of course local news content and also coverage on lifestyle news around Toronto, culture events, and profiles on community change-makers," Wilson shared.
"I think for the team, it's just a really big step in the direction that we're trying to take the company, and I think it's really going to mean a lot for the city," shared Kellie Ehmke, partnerships manager at GMI.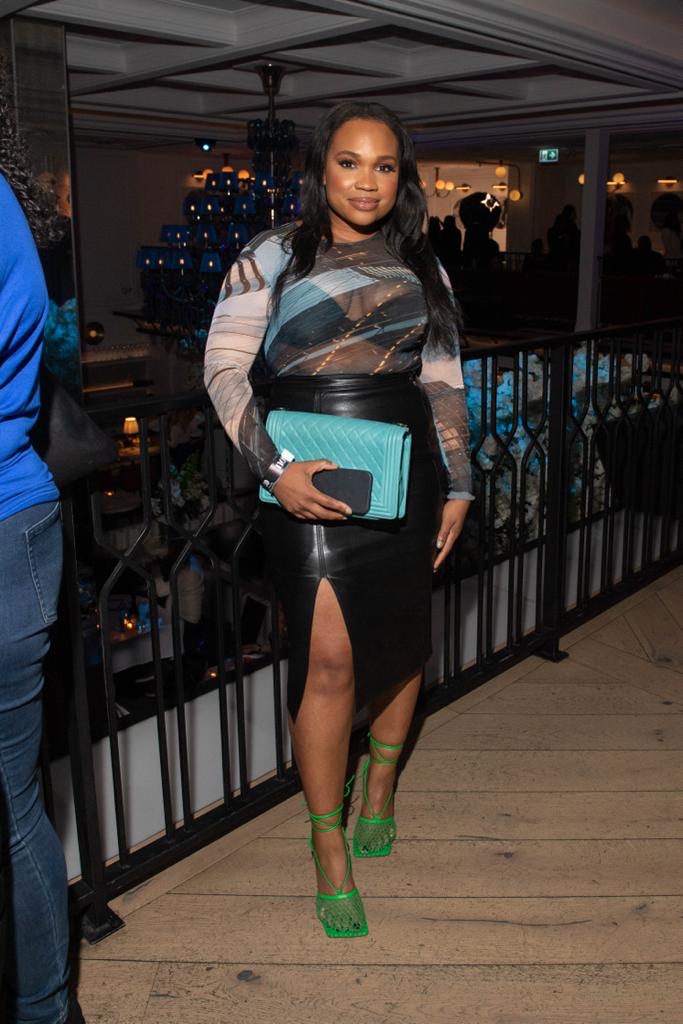 "When I think about Now Toronto I can't help but think of the first word: now, and what now looks like in Toronto," shared Chris Johnson, manager of partnerships at Now Toronto.
"I know that Now started 42 years ago, but the city we live in has grown so much and looks so different. I just think of all the diverse thoughts, diverse people, how far we've come, [becoming] a major city on the world stage" said Johnson, adding that he's excited to see new storytelling that represents everybody in the city.
The writers behind Now Toronto also stopped by the red carpet to share their excitement.
"The team literally matches the city. We're all of colour, we're all fun and exciting just like our stories and I think that is so important," said Osobe Waberi, Now writer.
They also shared what readers can expect from Now.
"People that look like us," Waberi said.
"I think stories that appeal to people like us, right? I think it's really important to have those hard-hitting stories, stories that matter," shared writer Nabeela Damji!