TORONTO – Was Rolling Loud's first Toronto event a success or a flop? It depends on who you ask! The festival was hyped to the max with huge headliners including Lil Uzi, Dave, Whiz Kid and Future set to hit the stage between September 8th and 10th. 
Rolling Loud Day One Review
When the BG Show team arrived at the festival, we scoped out who people were most excited to see hit the stage. From Shenseea to Lil Uzi, everyone on the grounds had high hopes for the show.
"I think they paid attention to what the city likes, what everyone likes," said one woman, adding that she was excited to see Don Toliver. 
"I think it means more opportunities for the city, for the artists, for stuff like this to be more present. Big festivals coming to the city I can see in the future, you know what I'm saying, after this one," shared artist Roy Woods, who was bursting with energy when we caught up with him ahead of his performance.
While day one went fairly smoothly, there were a few hiccups. Rolling Loud announced that Lil Uzi had pulled out of the show, sparking disappointment from many Canadian fans. There was also criticism about the energy of the crowd – including from performing artist Lil Skies.
"I hope you guys didn't pay all this fucking money just to come here and stand like this," he said once onstage.
"Ya'll look weird as shit," he added, encouraging the crowd to turn up and telling them they "aren't too cool to jump". While in the mosh pit, many say the energy was killer the entire time. 
Rolling Loud Day Two Recap
We had the chance to catch up with Kaycyy while he was in town for Rolling Loud and enjoying our city. He said that so far, we were living up to the hype.
"I wish I had more time to kinda see it through and see what's going on, but I'm only here for two nights," he shared, adding that it was his first time in the city.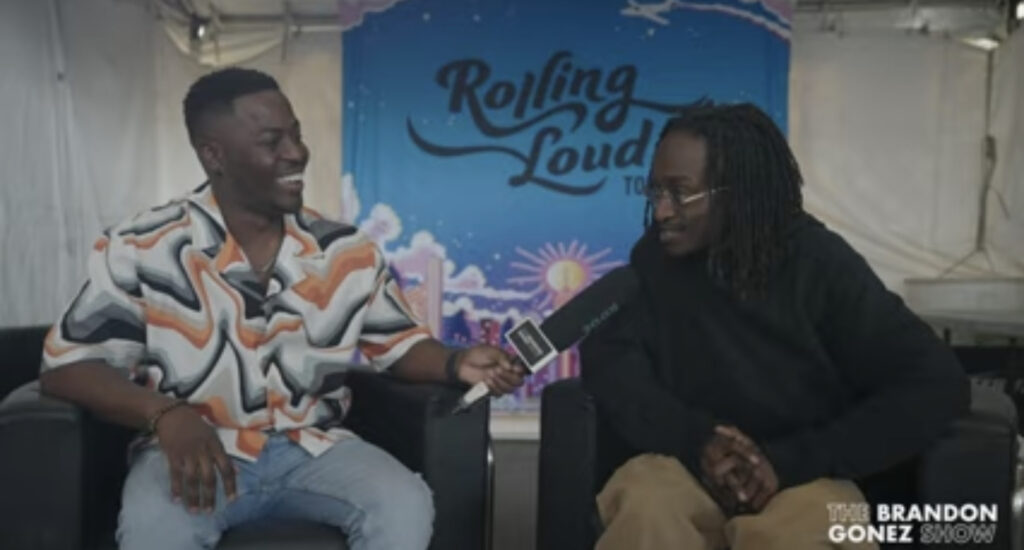 However, day two of the festival was a lot messier, and could have turned deadly! Chaos broke out in the exclusive Loud Club section, where people paid thousands of dollars for a booth. Ahead of Future's performance, there were reports that a shooting broke out in the Loud Club section.
Word spread from security throughout the festival grounds that the event was going to be shut down by police, and caused a panic. Those attending the festival say there was little-to-no communication from organizers.
"I was with someone right there and he said that he was in VIP and he said something about how there might have been a shooting in the VIP section. Which is wild because you think if there was a shooting they would be trying to get people out of the area faster than they did," shared one festival goer, adding that the lack of communication was more annoying than anything else.
Toronto Police Confusion
However, Toronto Police also sent mixed messages. They originally tweeted that they had investigated and despite reports of gunfire they said that there was no firearm discharged and all appeared to be normal at the festival, with no reported injuries.
Future did eventually take the stage after throngs of people left the festival following the incident.
Then on Sunday, Toronto Police said that they now confirmed that there was gunfire and a firearm located at Rolling Loud on Saturday, but no one was injured.
[POLICE TWEET]
Brandon breaks down the third day of the festival, the overall response to the show, what people had to say about the inaugural show and more this week on The Brandon Gonez Show.