SOUTH AFRICA – The passing of Queen Elizabeth II has led many countries to rethink their ties to Britian's Royal Family. One of those countries is South Africa, where there have been calls for the government to retrieve the world's largest diamond.
The diamond, known as 'The Great Star of Africa' or The Cullinan Diamond, was mined in South Africa back in 1905. It has 530 carats and an estimated worth of $400 million.
Currently, the diamond is mounted on the head of the Sovereign's Sceptre with Cross.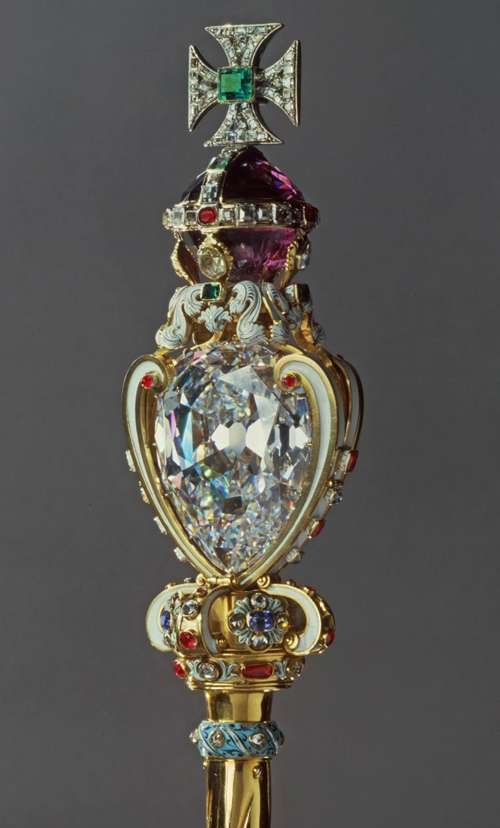 The diamond was received by the British Royal family in 1907, before the late Queen Elizabeth II's rule began. But since her death earlier this month there have been calls for the return of the stone, and a petition is gaining traction.
South African President Cyril Ramaphosa expressed his sadness and shared condolences with the British Royals on Twitter.
South Africans Call on their President to Act
"I met Her Majesty Queen Elizabeth II at the last Commonwealth meeting which was held in London in 2018 where we spent some time looking at letters that former President Nelson Mandela sent to the Queen, and we reminisced about the great stateman that Her Majesty so respected," he shared on September 8th, the day of the monarch's passing.
"On behalf of the Government and people of South Africa, I wish to express my profound and sincere condolences to His Majesty, King Charles III on the passing of Her Majesty, Queen Elizabeth II of the United Kingdom of Great Britain and Northern Ireland," the president continued.
However, some people responded to the sentiment with their own feelings, as well as calls for Ramaphosa to demand the diamond's return.
"Elizabeth remain the face of colonization and suffering of indigenous people around the world," wrote one person.
"Don't forget to ask for our Shandis from Cullinan on her Crown. It's worth R400 million now. Thank you in advance Mr President," said another.
South Africa is not Alone
Historically there are many countries that had treasures such as diamonds, artwork, statutes and other precious artifacts stolen when they were colonized.
For example, in the late 1890s, British troops stole what historians estimate to be thousands of sculptures after invading the Kingdom of Benin. Those statues are now in museums not only across the United Kingdom, but in the United States, Germany, and Austria as well. However, none of these stolen artifacts are thought to have been returned to Benin, now called Nigeria.
The Brits also stole precious artifacts from countries including Ethiopia, Egypt, and India, among others.